Eating and drinking
This keeps body and mind together and provides strength and well-being.
The guests of Ponyhof Nachbar are spoiled with lovingly prepared homemade food – a selection of regional delicacies from the Carinthian cuisine!
Tasty dishes are served on the table, the delicacies mostly originate from our own production, from our farm or from the region.
Beverages such as juices, cider or schnaps also come from our own orchard.
Hunger and thirst? – But certainly not with us!
The view into the kitchen:
It steams and smells so good…
When these grandmothers are fine cooking, they don´t burn anything!
Mother and daughter heat the stove properly – they really fire it up!
Cheese-noodles, roast meat, Schnitzerl – simply everything that comes from the roasting oven, pots or the pan is always something special.
And everything just tastes delicious!

Foods from your own farm

Almost all our foods originate from the farm.
Of course, from your own farm!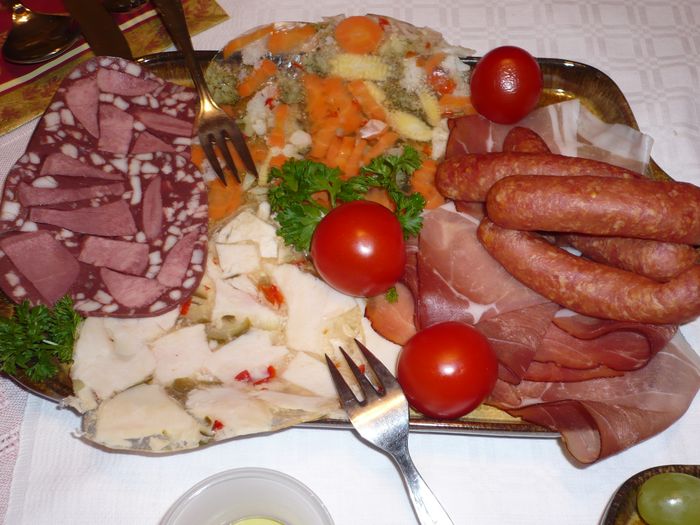 So we exactly know what's comes on our plates and ourselves don´t eat anything better.
That's the way it has to be, that's the way we like it. Bon appetite!

Nothing for lazybones
Those who are too lazy to eat, are to blame themselves.
Children's meals are child-friendly sized and the hungry will be well-fed.
Those, who do not eat up their portion properly, will get difficulties with grandma as Dessert.
Those, who annoy our granny, are not our friends any longer!

For hiking-tours and excursions, we prepare on request healthy snacks to take away!